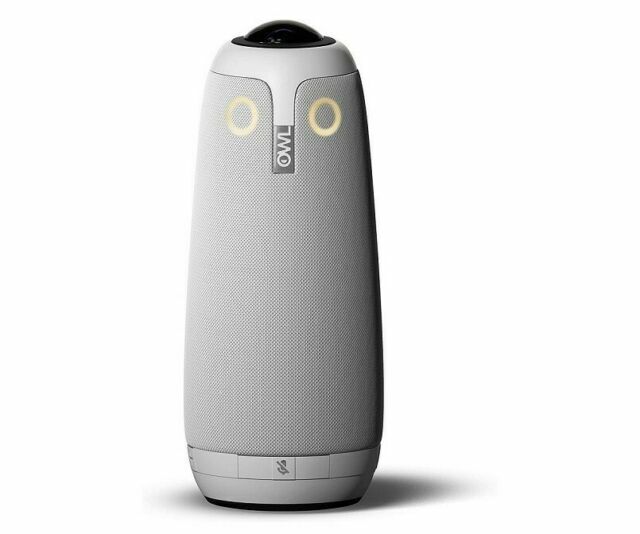 Purpose
The Meeting Owl Pro is our premium 360-degree camera, mic, and speaker combined into one easy-to-use device. It creates the experience of in-person participation for hybrid teams and integrates seamlessly with the conferencing platforms you already use. The Texas Master Naturalist Program state office is offering a loaner program for the 10 Meeting Owls in state office inventory.
Loaner Program Details
Equipment Training – Included in each kit is an instruction manual on use of the Meeting Owl. If needed – a training can be offered virtually to help a chapter hook up the equipment.
Loan Length – Chapters are welcome to check out a Meeting OWL on loan for up to a 6-month period to cover a basic training season, but arrangements may be made for extensions depending on program demand.
Equipment Care – The TMN Office fully expects appropriate use of the Meeting OWL equipment for Texas Mater Naturalist trainings and chapter meetings but will not hold the Chapter responsible as long as good care has been taken to minimize such incidents and restrict use to official Texas Master Naturalist trainings and meetings.
Terms of Loaner Program
Meeting OWL Sets include:

Power Cable, Owl USB Cable, & 10' USB Extender

Chapters participating in the loan program agree to be responsible for the best possible care and maintenance of the equipment while they are using them.
Chapters will not be held financially liable for lost, stolen, or damaged cameras. However, serious loss of equipment may weigh against their future participation in this program.
Point-of-contact/representative is responsible for returning all components of the Meeting OWLS by the agreed-upon deadline. Permission for use beyond this period and beyond the described use must be negotiated with Texas Master Naturalist state office.
Point-of-contact/representative may lend the Meeting OWL to other chapter leaders within their Texas Master Naturalist Chapter. Be sure to keep good records on who has equipment for what use and when.
Contact TMN program with any questions: Mary Pearl Meuth – mpmeuth@tamu.edu
NOTE – All Meeting Owls have been loaned out for the First Half of 2021.
2022 Meeting Owl Loaner Program